Pulmonary arterial hypertension: guidelines and unmet clinical needs
D. Giuggioli

Scleroderma Unit, Rheumatology Unit, AOU of Modena, University of Modena e Reggio Emilia, Modena, Italy.

https://orcid.org/0000-0002-0041-3695

C. Bruni

Department of Experimental and Clinical Medicine, Rheumatology Unit, University of Florence, Florence, Italy.

https://orcid.org/0000-0003-2813-2083

F. Cacciapaglia

DETO-Rheumatology Unit, University Aldo Moro of Bari, Bari, Italy.

https://orcid.org/0000-0001-7479-4462

F. Dardi

Cardiology Unit, AOU of Bologna Policlinico S. Orsola Malpighi, Bologna, Italy.

https://orcid.org/0000-0001-9611-6021

A. De Cata

Rheumatology Unit, Medicine Unit, Casa Sollievo della Sofferenza-IRCCS-San Giovanni Rotondo, Foggia, Italy.

N. Del Papa

Scleroderma Clinic, Sjogren Unit, UOC Day Hospital Rheumatology, ASST G. Pini-CTO, Milan, Italy.

https://orcid.org/0000-0003-1549-8852

F. Iannone

DETO-Rheumatology Unit, University Aldo Moro of Bari, Bari, Italy.

https://orcid.org/0000-0003-0474-5344

C. Lunardi

Department of Medicine, University of Verona, Verona, Italy.

W. Maglione

Scleroderma Clinic, Sjogren Unit, UOC Day Hospital Rheumatology, ASST G. Pini-CTO, Milan, Italy.

https://orcid.org/0000-0001-9705-589X

F. Molinaro

Rheumatology Unit, Medicine Unit, Casa Sollievo della Sofferenza-IRCCS-San Giovanni Rotondo, Foggia, Italy.

M. Palazzini

Cardiology Unit, AOU of Bologna Policlinico S. Orsola Malpighi, Bologna, Italy.

https://orcid.org/0000-0002-6778-1994
A. Spinella | amelia.spinella@gmail.com

Scleroderma Unit, Rheumatology Unit, AOU of Modena, University of Modena e Reggio Emilia, Modena, Italy.

https://orcid.org/0000-0003-4941-8507

E. Tinazzi

Department of Medicine, University of Verona, Verona, Italy.

https://orcid.org/0000-0002-5411-4850

M. Matucci Cerinic

Department of Experimental and Clinical Medicine, Rheumatology Unit, University of Florence, Florence, Italy.

https://orcid.org/0000-0002-9324-3161
Abstract
The term pulmonary arterial hypertension (PAH) identifies a heterogeneous group of diseases characterized by a progressive increase in pulmonary arterial resistance (PVR), which causes a significant burden in terms of quality of life, right heart failure and premature death. The pathogenesis of PAH is not completely clear: the remodeling of the small pulmonary vessels is crucial, causing an increase in the resistance of the pulmonary circle. Its diagnosis is based on cardiac catheterization of the right heart. According to the present hemodynamic definition of pulmonary hypertension (PH) proposed by the Guidelines of the European Society of Cardiology/European Respiratory Society (ESC-ERS), the mean pulmonary arterial pressure (mPAP) values are ≥25 mmHg. In case of PAH, apart from an mPAP value ≥25 mmHg, patients must have a >3 Wood units increase in PVR and normal pressure values of the left heart. PH is a pathophysiological condition observed in more than 40 different diseases, while PAH is a primary disease of the pulmonary bloodstream potentially treatable with specific drugs. PAH is a severe complication of systemic sclerosis (SSc) affecting about 10% of the patients. Due to the devastating nature of SSc-PAH, there is a clear need to systematically adopt appropriate screening programs. In fact, despite awareness of the negative impact of SSc-PAH on quality of life and survival, as well as on the severity of lung function, at the moment standardized and shared guidelines and/or screening programs for the diagnosis and the subsequent early treatment of PAH in SSc are not available. The aim of the present paper is to highlight the lights and shadows of SSc-PAH, unraveling the unmet clinical needs on this topic with a proposal of clinical-diagnostic and therapeutic guidelines.
Downloads
Download data is not yet available.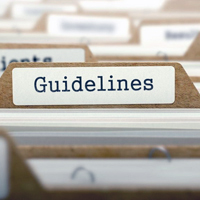 Info
Keywords:
Pulmonary arterial hypertension, systemic sclerosis.
Statistics
Abstract views:

599



PDF:

296
How to Cite
Giuggioli, D., Bruni, C., Cacciapaglia, F., Dardi, F., De Cata, A., Del Papa, N., Iannone, F., Lunardi, C., Maglione, W., Molinaro, F., Palazzini, M., Spinella, A., Tinazzi, E., & Matucci Cerinic, M. (2021). Pulmonary arterial hypertension: guidelines and unmet clinical needs. Reumatismo, 72(4), 228-246. https://doi.org/10.4081/reumatismo.2020.1310
Copyright (c) 2020 the Author(s)
This work is licensed under a Creative Commons Attribution-NonCommercial 4.0 International License.